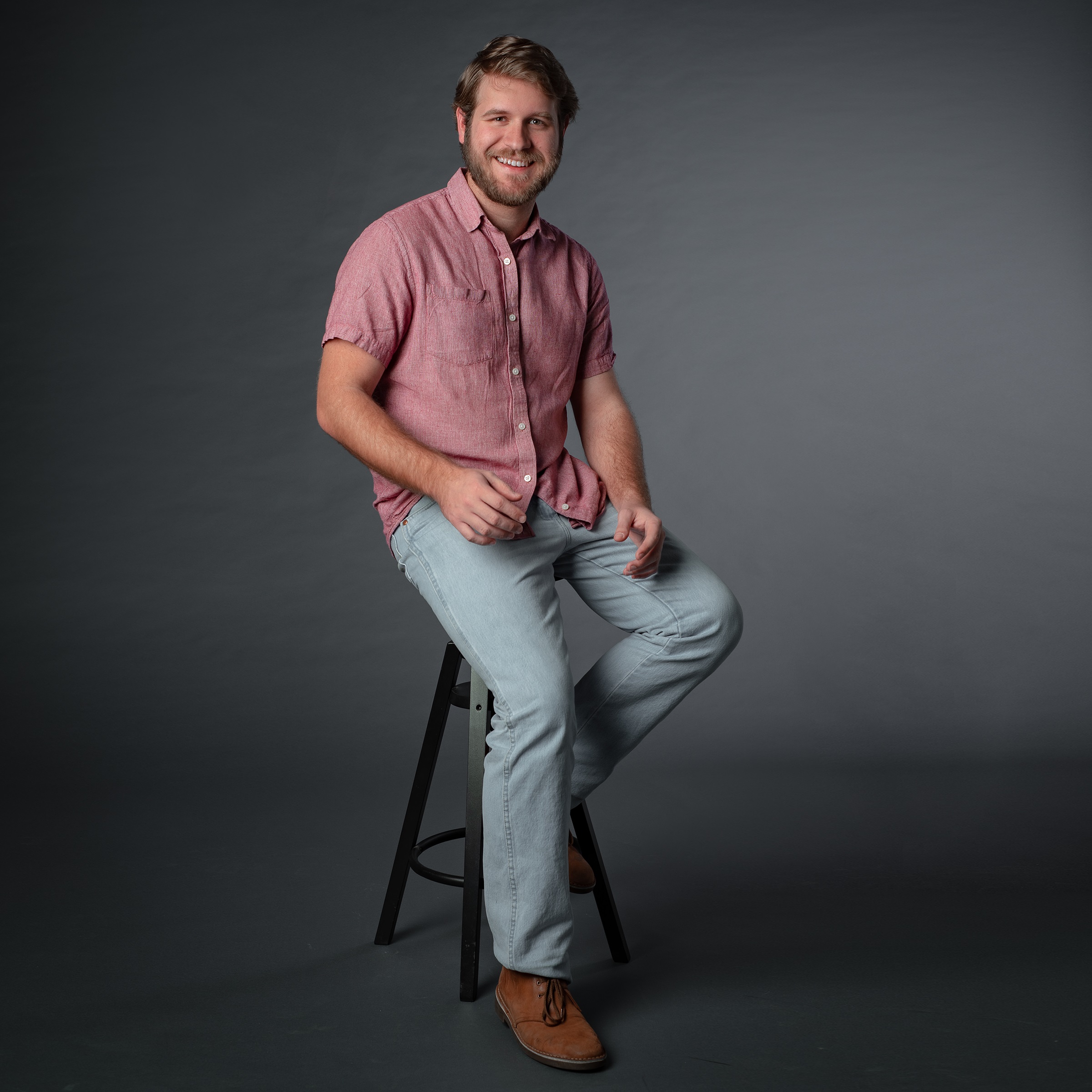 Henry Waller — Guitar Teacher / Shipt Shopper
Roads less traveled.
Henry Waller is not the type to call attention to himself. Particularly in interviews. His answers to standard "tell me about yourself" questions (which tend to run toward "Yes," "No" and "Hmmm") might just tempt you to conclude there isn't much to tell. So imagine the surprise when the conversation turned to his guitar-playing — specifically, the time when he genuinely started taking it seriously.
"That would be when I was in Brazil." O-KAYY…And why were you living in Brazil? "I was there on a 2-year mission," he explains. "I'd always felt the calling to do mission work, and I'd spent the previous summer working with South American Missions in Peru" — an experience which ultimately led him to Brazil, where he worked in the city of Recife.
"Recife is one of the more dangerous cities in the country, and I lived in a bad neighborhood on the outskirts of town. There's poverty there unlike anything we see in America. While I was there, I took seminary classes and worked on projects connected with community outreach. And since I could play guitar, they asked if I would start teaching it to others. One of the men connected to the mission had studied at a conservatory, and I began learning from him.
"Recife is a fascinating city," he continues. "I became friends with so many people there. In fact," he says with a smile, "I probably had a more active social life there than I do here. People there are so easy to make friends with — and so extroverted."
Henry credits that experience for deeply impacting his perspective on his life here in America. "I have such a high level of comfort compared to what I lived around in Recife."
Henry grew-up in Mountain Brook. He did well in high school, and was accepted to Dartmouth. But after a year there, and then a year at Auburn, he decided the traditional college track wasn't for him.
After his mission commitment ended, in early 2018, he went to work for an Alabaster-based countertop company owned by a native Brazilian. But after a few months, he started getting the itch to take a road trip across the country — something he'd been thinking about for years.
Enter Shipt
The key challenge he faced was funding the venture. "That's when I decided to start working with Shipt, because I could earn my way across the country by working in a lot of the cities I passed through." Henry spent two months on the road, with extended stays in Dallas, Denver and San Francisco. "And," he smiles, "I did the whole trip by myself in a 2004 Buick LeSabre."
During that time, Henry started trying his hand at songwriting. It's a process he now initiates, more often than not, in Portuguese. "When I write in Portuguese, it somehow feels less self-conscious. I actually have a very good Brazilian accent. In fact," he notes, "I was often mistaken for a native Brazilian when I lived in Recife."
Over the past couple years, Henry's written "about 40 to 50 songs," ranging from samba to the kind of soulful, Roots American worship songs commonly sung at the church where he's a member, and periodically plays and sings harmony on Sundays (Redeemer in Avondale). "I'm working on recording some of my songs, but it'll take money to record them the way I want them done. In the meantime, teaching guitar gives me a chance to be around music more, and it's a great way to make connections with good people."
As for his Day Job, Henry beams, "I really enjoy working for Shipt. I set my own schedule, and most of the customers I serve are great. When I'm out shopping, I see someone I serve nearly every day.
"I'm very content with what I'm doing in my career right now," Henry concludes. "Long term, I may pursue music more seriously, or go back into missions. But for now, being in my car on a nice day with the sunroof open, good music playing on the stereo, and the sun reflecting off the buildings downtown..well..that's a pretty good life."