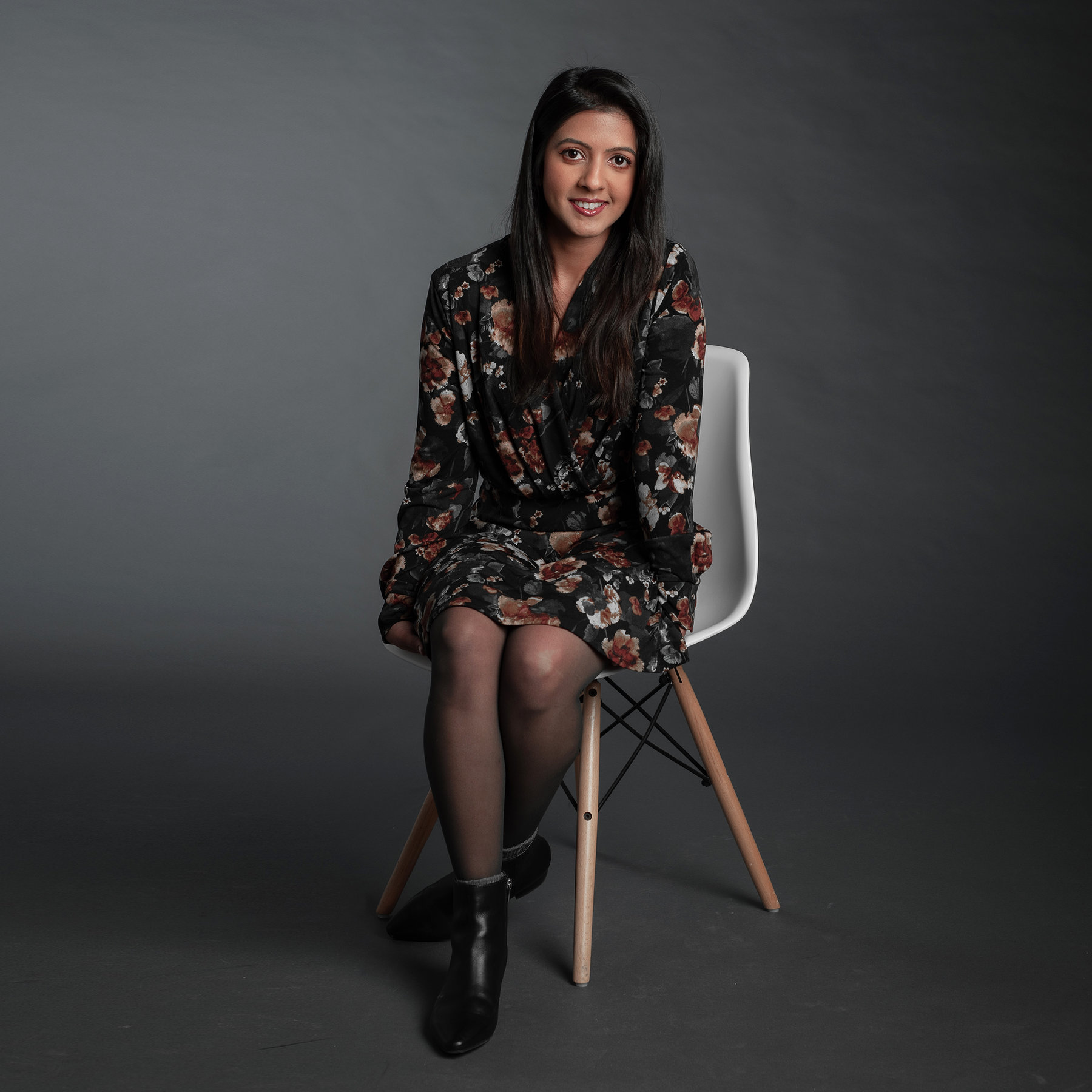 Mariam Ladhani
Field Services Engineer | Alabama Power
I can do that!
Mariam Ladhani will tell you, she's the kind of person who loves to be challenged. "Part of the reason comes from watching my parents overcome their own challenges when I was younger. They were both born in Pakistan. My father moved to America when he was 18, and my mother moved to Canada when she was 19.
"By the time I was born, in Houston, they owned a number of jewelry stores across the country — and the stores were all doing well. We really were living the American Dream."
Then the recession hit. Mariam's parents had to close every store but one, in Detroit — which is where the family moved when Mariam was in high school. When that store closed, they moved to Alabama, where they could live with family while getting back on their feet.
"That was a difficult time. At the age of 53, my father went back to school. He was at Jeff State the same time I was attending UAB." The investment in his own education paid off. "Now, he has a good job in medical billing and coding."
Mariam majored in electrical engineering — which led her to an internship at Alabama Power, and later to the job she was offered after graduation.
"Working with the company has been such a great experience. The culture is so diverse, and they've been so supportive of my career. Alabama Power paid for me to get my Masters. Then they sponsored my participation in the Momentum Leadership Program. I want to be an effective leader, and that program gave me the tools I need to do that."
What Mariam likes most about the prospect of leadership would be no surprise to anyone who knows her: "I love being able to help other people achieve their career goals."
Mariam's not-so-secret passion
Outside the office, one of Mariam's favorite pursuits is salsa dancing. "Several years ago, I followed several of my friends to a class. I really enjoyed it, but I was terrible. All my friends eventually gave up on the class, but I stuck with it. It was a challenge, and by the end of my first year, my instructor asked me to be on his competitive dance team.
"Dancing is a great stress reliever. I love it."
Mariam also enjoys painting — a pastime she managed to intersect with her dancing. "I designed and painted one of the walls in our dance studio. The piece I produced incorporates a lot of the things I've learned about Birmingham."
Speaking of her adopted home town – –
"I loved Houston, and I liked Detroit. But Birmingham really has a unique charm to it. Of course it's a lot smaller than Houston and Detroit, but it still has a big city feel. And the people? There are so many great personalities here in Birmingham. And so many great things to do here. Real hidden gems.
"Growing up in Houston, I never envisioned I'd one day be a competitive salsa dancer on a leadership track at Alabama Power. But right now, Birmingham feels like home to me." We'll dance to that.