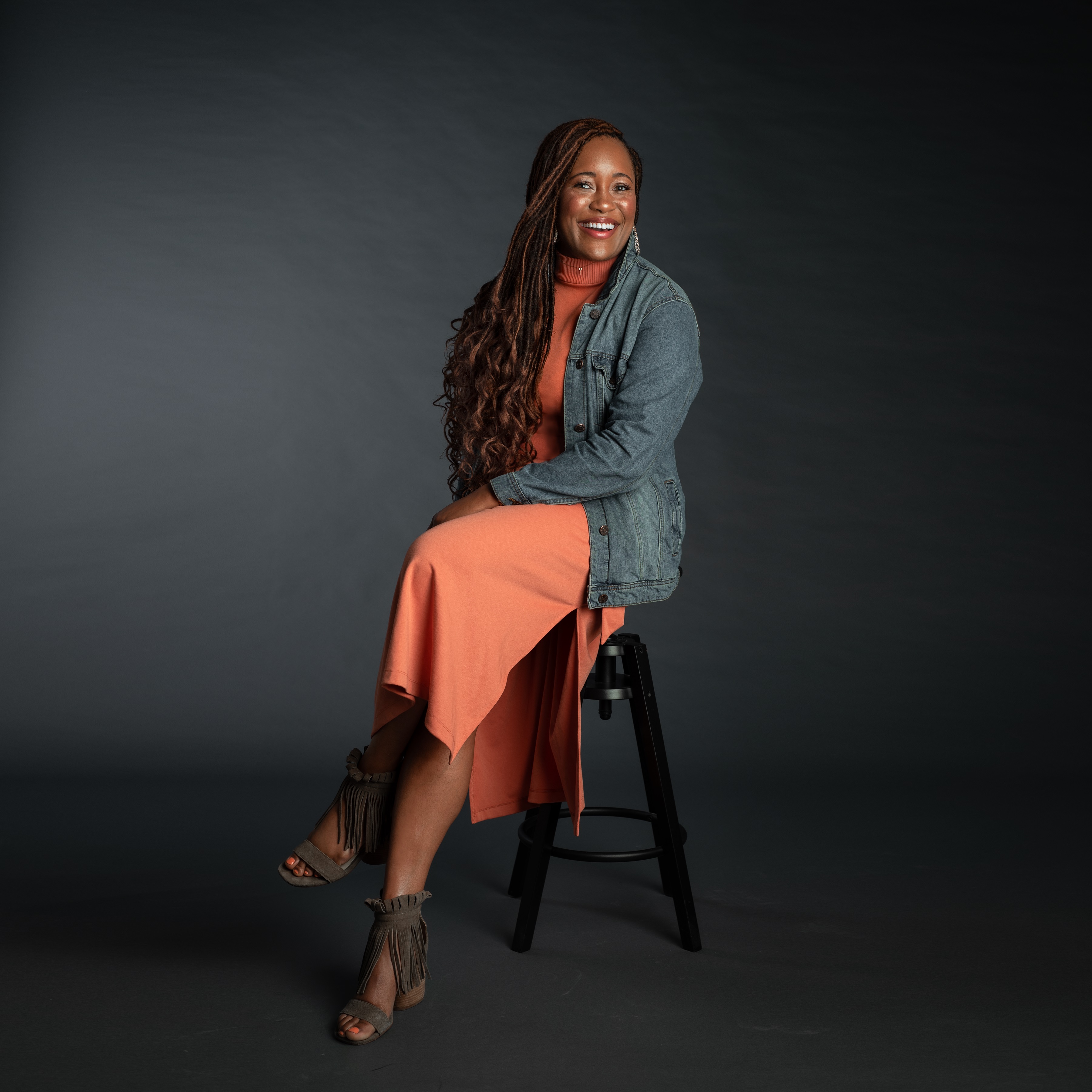 Ashlee Ammons — President / Co-Founder of Mixtroz
Can We Talk?
For Ashlee, the answer to the question above is Yes. A big Yes. She comes by it naturally. Mixtroz co-founder Kerry Schrader, Ashlee's mother, has always had a larger-than-life way about her.
Ashlee offers a story to illustrate: "In the 1980s, my Mom was named International Black Princess in our hometown, Lorain, Ohio (just outside of Cleveland) in the International Day Parade. That's where she met my father. He drove the car she rode-in in the parade."
While there may be no official "Queen Of" titles in her past, it would be accurate to say that Ashlee has also never met a stranger. In college, she was a cheerleader — and class president — all four years. She was a DJ for the school's alternative rock station. She was the only black member of the Delta Zeta sorority. And, oh-by-the-way, starting her Sophomore year she was LeBron James's intern at his marketing firm, LRMR.
All which make Ashlee and Kerry pretty much the perfect pair to build a business around inspiring good conversation among strangers in awkward situations like corporate events.
So exactly what does it do?
Mixtroz's software facilitates personal connections at events by organizing attendees into small Connection Groups. The process starts with a brief survey sent, through the app, to all attendees. Mixtroz's proprietary algorithm forms groups based on attendees' answers, and the event organizers' desired level of group diversity — then shows each attendee where (and with whom) they'll be networking. Once group members are assembled, the app even provides icebreakers to kick-off conversations. "Pretty soon," Ashlee notes, "we'll also do this virtually."
The idea for Mixtroz came to the two during a long conversation in November, 2014. Ashlee had called Kerry to chat, and recounted an utterly tone-deaf directive she'd ignored during the event she'd just attended. "The organizers had placed different colored dots on everyone's name tags, and at lunch they instructed us to find and introduce ourselves to people with the same colored dots on their tags. Yeah, right. I headed straight for the exit and spent lunch with my phone.
"Turns-out, Kerry had recently had a similarly uncomfortable experience herself. Which led us to the basic idea for Mixtroz. Four hours later, we were saying good-night and goodbye with the foundation of our business already in the works."
Shortly thereafter, Kerry made the decision to leave behind a successful, and very well-paying, career in Human Resources to launch Mixtroz in Nashville. By March, 2015, they had a wireframe to show investors — and in June, 2016, Ammons left New York City (where she'd spent seven years building her own career as a much-in-demand event producer) to join her mother full-time.
"Neither of us had any background in technology, neither of us had ever been an entrepreneur before — and we had no idea how to get a prototype made. But that's part of being an entrepreneur. Figuring it out."
No surprise: "Figuring it out" over the next couple years was a struggle. So much so, Kerry says, that "we decided if we hadn't made significant progress by the end of 2017, we'd close everything down."
Enter Birmingham
"Late that year, we applied, and were accepted, to Birmingham's Velocity Accelerator Program. We moved here in January, 2018 — and that's when our business really started moving forward. The program came with a $50,000 investment, which gave us some freedom to work on the business, and not just in the business. Overall, the Accelerator was like a short, intense executive MBA program. It gave us more polish in talking to investors." One of whom just happened to be AOL founder Steve Case.
"In May of 2018, we won the Rise of the Rest pitch competition — in a very competitive field of fellow entrepreneurs. I don't know that I had the best product, but I was the best prepared. The last slide on my pitch deck showed a picture of the Birmingham skyline with the statement, 'If you want to go fast, go alone. If you want to go far, go together.' I pulled that quote from Steve's book — and the first thing he said when I finished was, 'that was an awesome presentation.'
"Within 6 months of that win, we had raised our first million dollars. Today, we're at the point where we are hitting our projections. We've reached a place where we can now say No to opportunities that don't make sense for us. The future is bright, and a little scary, but we're having more fun than we've ever had growing this business.
"We owe so much to Birmingham for our success, and we both love living here. Kerry just bought a house in Hoover, and I'm living in a great apartment in Forest Park." A far cry from their first 14 weeks here in town — when the two shared a one-room apartment, and one double bed.
And about their growth? "Our business is technology, but the way we acquire nearly all our new customers is from speaking in public. The more I'm on the road talking to people, face to face, the more business we add. Kind of ironic for a technology business, isn't it?" Not for a business built around the art of conversation, by two of the art's noted artists.
Watch Ashlee's interview here!